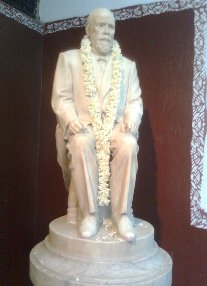 About the Department
The Department of Applied Psychology, University of Calcutta, started its academic journey from 1967. It is the first independent Department of Applied Psychology in India and, over the years, has carved a niche for itself through its thrust on research and academics. This has not only led to an advancement of the discipline and creation of job opportunities, but has also contributed significantly in the welfare of the society as well. Standing at the threshold of completion of 50 glorious years, the Department boasts of a rich contribution in the areas of Clinical and Forensic Psychology, Industrial Psychology, Organizational and Environmental Psychology, Stress Management and Community Psychology, Organisational Development and Human Resource Management, Rehabilitation Psychology, School Counselling, Applied Cognitive and Social Psychology etc.
In order to commemorate the glorious past and embrace the present, the Department of Applied Psychology, University of Calcutta, takes great pleasure in hosting the Golden Jubilee celebration with the "National Conference on Expanding Frontiers of Applied Psychology" during 3rd & 4th March, 2017 at Kolkata.
We feel honoured and privileged to invite students, research scholars, faculty members, acclaimed psychologists, clinicians, employees from different Colleges and Universities, Industrial Organizations, NGOs, Schools, and other Institutes across the nation and abroad to be a part of this endeavour to make it spectacular and successful.